Every skin is unique. At Uniquely, so is every formula.
Your formulation proposal in 2 minutes.
Create your formula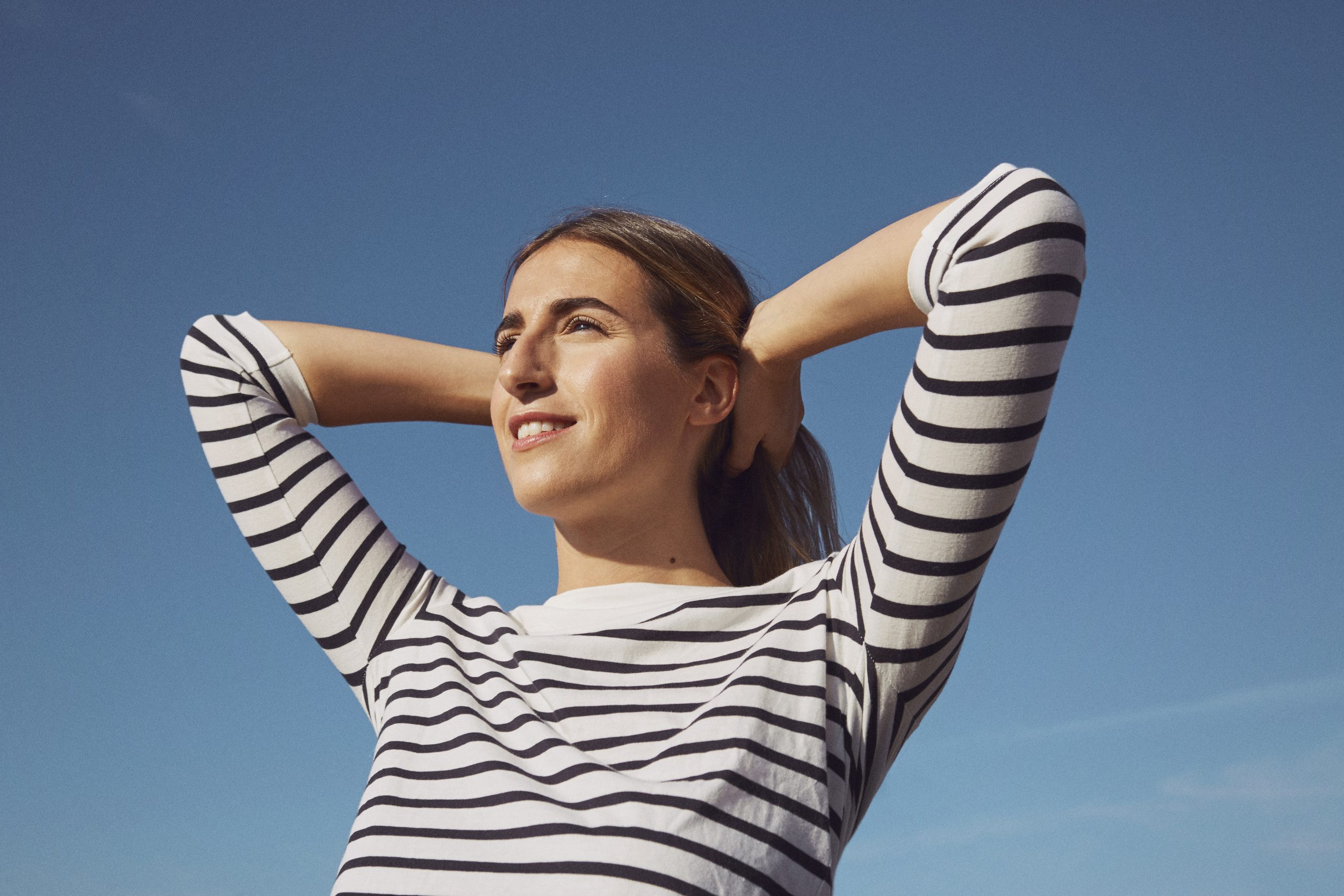 Tu crema facial personalizada por 65€ (50ml).
Gastos de envío gratuitos en territorio nacional
WHAT UNIQUELY IS
Uniquely is a new concept in personalized cosmetics that adapts to the needs of your skin, your environment and your lifestyle.
Environmentally responsible formulas, designed to achieve your goals: to reduce wrinkles, eliminate shine or mattify skin blemishes, without unnecessary frills or additives.
No more, no less.
Your personalized formula for 65€.
Find out more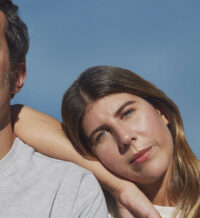 Tu fórmula personalizada por 65€, 50ml
HOW IT WORKS
Through a diagnosis based on a simple questionnaire and a picture the algorithm determines the formula that best suits you.
Tell us about your skin, habits and expectations

Take a picture

Check our proposal of active ingredients

Receive your personalized cream at home
Create your formula
Very good, very kind and very patient for those of us who are not computer literate.
Marisa (Madrid)
I love the new texture and the new format
Teresa (Madrid)
I loved participating in the creation of my own cream as well as the advice and treatment I received from the beginning, the quality of the product was unbeatable! 💛💫
Hamesha
I loved the personalised cream!
Very good service and fast delivery, nothing to complain about, very TOP.
Juanfran (Barcelona)
I bought a "Regala Uniquely" and everything was great. It was a surprise for the recipient. Not only is the cream personalised, but also the communications. I suppose all these companies try to make you feel "special" but this is the first time I have really felt special treatment. My congratulations to the Uniquely team.
Juan José (Madrid)
I've been delighted with this product, I think it's one of the best I've tried! I'm usually quite fussy about textures and with this one I've been amazed. It's not greasy at all and dries in seconds!
Valle (Sevilla)
"I think the idea of having a personalised cream for each skin type is wonderful. I love the format of the bottle because it is very hygienic. The cream is having a very positive effect and it smells great! And the fact that you also get a free bottle in travel format is a nice touch!
Without a doubt I will continue to buy Uniquely!"
Teresita (Madrid)
"I love that Uniquely's cream is personalised. It is light and pleasant. My skin has improved a lot.
The delivery is fast, the product arrives in perfect condition and it also comes with a cream in a small jar for travelling.
I will keep buying!"
Camila (Madrid)
"My order arrived promptly, beautifully presented and with the comfort it gives my skin.
And with a travel pack as a gift
I love it"
Inés (Tudela)
"Luxury experience. It's great and I find my skin better.
Paula (Madrid)
"Unique experience. I've been trying it for a month now and I couldn't love it more!!!!! My skin has improved a lot and I will not hesitate to repeat when I run out!"
Carlota (Ferrol)
"Perfect 🤩
I'm on my 6th bottle and couldn't be happier. I recommend 100%."
Jara (Zaragoza)
"I loved the cream I received, the texture is great and the delivery was super fast and easy! I recommend it 100%."
Ana (Granada)
"Good product and fantastic fragrance."
Lourdes (Cornellà de Llobregat)
"Very good: the questionnaire to make the cream was very clear and quick. They immediately sent me the product, in a very neat packaging and they also give you the same cream as a gift in travel format. Very fast and good service."
Lucía (Madrid)
"I have been using Uniquely for months now and I have noticed how my skin has improved since using it... the cream adapts perfectly to my skin!"
Gloria (Madrid)
"Excellent service, the website is phenomenal and Ana, the customer service girl, is a 10!"
Miguel (Ferrol)
"The whole process was perfect. Very easy purchase, fast shipping with tracking and very good personalised packaging."
Ana (Madrid)
"For my second cream I had an appointment with Ana who was lovely! I explained to her what I wanted to prioritise in my skin care and she suggested the changes to achieve the results. Thank you Ana!!! Excellent service!!!"
Juliana (Madrid)
"It's a nice experience to be able to choose so much for a cream. My skin is very complicated and variable. The effect after a week of using it is very positive, it moisturizes and nourishes without greasing or promoting acne. congratulations!"
Esther (Alcañiz)
"I am very happy !!!!
It is impressive the result I have seen on my face skin !!!!
I recommend everyone to try the personalised cream, you will be very satisfied !!!!!"
Juan (Zaragoza)
"I was informed of the purchase process at all times, the order arrived very well and the surprise of the packaging to carry in my handbag is a pleasant surprise. In general, the service was impeccable".
Raquel (Madrid)
"Very happy with my personalised cream
I've never been much of a cream buyer, but the idea of having a cream tailored to my skin was great. The cream is light and smells wonderful. The process of creating your formula is very easy and the delivery is super fast."
Alberto (Madrid)
"I love with the cream! The orange scent is super nice and I really like the texture. It feels very light on the skin. I don't skip the ritual a single night. Next I'll try a day cream with sun protection."
Montse (Barcelona)
"A very well cared for product
The idea of making a personalised cream for each skin is great, the cream has been great for me so far, nourishing but not too thick, pleasant to the touch. The skin feels moisturised. The smell, fantastic and exactly what I expected."
Carmen (Madrid)
"Excellent product."
Fabiola (Valencia)
"The best smelling cream in the world! I received my cream on time and I am delighted with the result of the mixture you have made for my skin, plus it has a wonderful orange scent.
I am very happy. Every time I change my cream I usually get pimples but this time nothing happened, my skin is moisturised and happy.
Thank you Uniquely ;)"
Paula (Madrid)
"Fast delivery, good packaging, product quality."
Carmen (Barcelona)
"Recommended experience! I loved the whole process of creating my personalised cream, from the questionnaire to when I got it and tried it, amazing texture and smell."
María (Ferrol)
"I love it! I love the cream! The bottle and the customer service, very attentive to everything!"
Iván (Madrid)
"I think it's a great idea to be able to design a customized cream based on my skin type and needs. Also to be able to choose it with sun protection! And when I received it the presentation and the format I loved it!"
Sandra (Madrid)
"In just one month I have noticed a great improvement, it is impressive how the skin on my face has improved, I am very satisfied, thanks to the whole team at Uniquely!!!!"
Juan (Zaragoza)
"Highly recommended!"
Pepa (Vigo)
"Uniquely is a new concept that elevates cosmetic customization to the max."
Ana (Barcelona)
"I have never felt that a cream fits so well with what my skin needs."
Isabel (Suiza)
"I was very surprised. It leaves my skin feeling soft and pleasant."
Clara (Valencia)
"I am passionate about the customized formula I chose, I like the texture, the scent and I feel my skin well hydrated. Plus the price is great!"
Paola (Madrid)
"It's the perfect gift. Unique skin: happiness."
Cris (Ferrol)
"I am in love, it is without a doubt the best cosmetic brand I have ever tried; plus the individualization process makes it unique and perfect for my skin. Impossible to do better!"
Julia (Madrid)
"I love that the cream that accompanies me day and night is designed and made just for me!"
Camila (Madrid)
"Uniquely has an innovative concept where my cream adapts to my skin and not the other way around. I am delighted with the experience, 100% recommendable."
Claire (Valencia)
"The sensation when absorbed is very comfortable, not greasy at all, I appreciate it because my skin is oily."
María J. (Getafe)
"Pleasant sensation, it is not dense or sticky, it absorbs very well and quickly into the skin. The scent is very pleasant in my familiar case like talcum powder, I am older and have my skin moisturized. I am happy with the cream."
Rosa (Zaragoza)
"Personalized cosmetics is the future. Each skin is unique and so should be the formula that hydrates it."
María (Madrid)
"Enamorada de su textura y aroma"
Erica (Madrid)
"In love with its texture and aroma."
Carmen (Zaragoza)
"I love my custom formula, has been a success, congratulations!"
Ángela (Sevilla)
"My custom made cream is leaving my skin softer and that's saying a lot for a normally calamitous skin like mine."
María J. (Getafe)
"I wanted to thank you for the personalized formula. You have a guaranteed client!!! And I recommend it to everyone."
María (Málaga)
"I love my Uniquely cream!!! It's really personalized, you feel like it's perfectly compatible with your skin."
Clara (Aranjuez)
"My first personalized cream I could not have liked more, its texture, its smell, ease of application.... Incredible! I repeat 100%!!!"
María (Pamplona)
"Finally a cream that suits my needs. I have never had better skin."
Lucía (Madrid)
"It's fantastic! I've noticed the difference in my skin in a short time and I'm already considering having another one for the night routine."
Mariluz (Ferrol)
"It's wonderful to be able to choose a cream based on what my skin needs and that takes care of every detail."
Marta (Madrid)
"I was pleasantly surprised with the product, I would definitely recommend it."
José Mª (Valdemoro)
"Finally a product designed exclusively for me and my skin's needs. It's not just a cream, it's a whole experience!"
Citlalli (Madrid)
"The idea of creating your own cream, according to the needs of your skin and according to your personal taste, I love it. It's unique. It's YOURS."
Marian (Zaragoza)
"A customized formula seems like a luxury to me because I never find the product that fits me completely."
Vivian Cristina (Madrid)
"I liked Uniquely, its details and its personalized formula, I recommend trying this experience of having a cream totally adapted to your skin type."
María (Fene)
"I like it because one cream covers all my dermatological needs. Plus, I got to choose the scent, super refreshing. It's fabulous."
Cecilia (Vitoria Gasteiz)
"It has exceeded my expectations. It gives my skin everything it needs and has also reduced excess oil and acne."
Camila (Madrid)
"I have one for day and one for night and they are both spectacular, I already notice how the spots I have due to age have been diminishing."
Teresa (Valdemoro)
"Its texture is super nice, fluid and easy to apply. I loved the feeling it leaves after use and it has a very pleasant scent! I highly recommend it, I will definitely repeat!"
Carmen (Ferrol)
"It has been the best cream I've ever had. The texture is very light and absorbs right away, the skin is nourished and moisturized."
Jara (Zaragoza)
"I loved the cream and the possibility of the next ones evolving according to my skin I love it!"
Ana (Ferrol)